Anuradha Alahari (1)
Section Editor - News from the EMA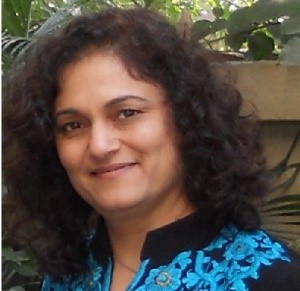 Medical writer with more than 10 years of experience in scientific and regulatory writing. Previous extensive experience in academic research in India, US, and France. Currently, Senior Medical Writer at Parexel International (https://www.parexel.com), located in France.

LinkedIn: www.linkedin.com/in/anuradhaalahari
Google Scholar: https://scholar.google.com/citations?user=efRprygAAAAJ&hl=en&oi=ao
anuradha.alahari@parexel.com 
Contributions
First CAR-T cell medicine for mantle cell lymphoma October  16, 2020 – The EMA has recommended granting a conditional marketing authorisation in the EU for Tecartus (autologous anti-CD19-transduced CD3+ cells) for the treatment of adult patients…

Visit the EMWA website
Search
Member Login
Links
Scope
Medical Writing is a quarterly publication that aims to educate and inform medical writers in Europe and beyond. Each issue focuses on a specific theme, and all issues include feature articles and regular columns on topics relevant to the practice of medical writing. We welcome articles providing practical advice to medical writers; guidelines and reviews/summaries/updates of guidelines published elsewhere; original research; opinion pieces; interviews; and review articles.
Medical Writing is listed in the following indexes:
Editoral Board
Editor-in-Chief
Co-Editors
Managing Editor
Victoria White

Deputy Managing Editor
Alicia Waltman
Associate Editors
Section Editors
Digital Communication
EMWA News       
Gained in Translation
Getting Your Foot in the Door
Good Writing Practice
Alison McIntosh / Stephen Gilliver
In the Bookstores
Manuscript Writing
Medical Communications/Writing for Patients
Medical Devices
My First Medical Writing
News from the EMA
Out on Our Own
Regulatory Matters
Regulatory Public Disclosure
Teaching Medical Writing
The Crofter: Sustainable Communications
Veterinary Writing
Editors Emeritus
Lay out Designer
Chris Monk