Raquel Billiones
Associate Editor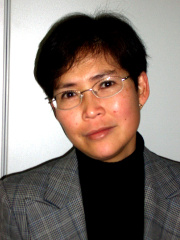 Raquel Billiones is a life scientist (BSc, MSc, PhD in Biology) with > 25 years experience in scientific research, writing and teaching. She switched from the academia to medical writing in 2006 and never looked back. She is currently working as a senior regulatory medical writer for the digital CRO Clinipace Worldwide in Zurich, Switzerland. She also runs a family enterprise consisting of her spouse and twin adolescent boys. Raquel has been on the MEW editorial staff since 2010.
Contributions
The Good Writing Practice initiative was launched in the December 2010 issue of TWS1 by Alistair Reeves and Wendy Kingdom. The aim is to go beyond the classic style guide and provide advice on practical aspects of writing that make texts easier to…
Welcome to the first OOOO of 2012. Let us start with Tool Box where Julia Powell gives us a review of Toggl, a handy desktop time tracking tool to help us measure our productivity. Then, Anu brings us another brain-teasing medical writing jumble.
After a wonderful May spring week in sunny Cyprus – it was good to see so many of you at the Freelance Business Forum (FBF) – it's back to business as usual with a packed issue. The FBF minutes summary has not made it into this issue due to print…
Another summer has come and gone. In this issue of OOOO, we are happy to feature Paul Woolley's novel approach of comparing employment and freelancing. I am sure many of us can identify with some of the points he raises. We thank Debbie Jordan for…
Successful migration from the personal computing to Apple computing environment for regulatory medical writers When renewing computer hardware, migration from one system to another, arguably, should not be overlooked. Some of the challenges…
The fourth EMWA freelance business survey Introduction This fourth survey follows those conducted in 2003, 2007, and 2010.1–3 The first survey was conducted with a paper questionnaire distributed to both freelancers and small businesses…
Switzerland is practically unknown in the drug/medical device regulatory landscape despite being home to some of the world's biggest pharmaceutical firms. This article briefly describes the regulations governing clinical trials in Switzerland and…
We are all riding high after meeting in Manchester at the EMWA conference in May 2013. It was wonderful to see so many colleagues coming together and enjoying the new-look events that EMWA offered us for the first time. Both the Symposium Day, and…
The EMWA autumn conference is always so well placed in November, giving us the chance to meet friends and colleagues before the onslaught of traditional end of year festivities. Barcelona's conference was no exception. We were pleased to welcome new…
A document template is defined as 'a file that serves as a starting point for a new document'. This article looks at the specialised templates used by medical writers in their trade with a focus on the commercially available products. Templates…
The following table provides a list of the most common pre-approval regulatory documents for drugs with their associated guidelines and regulations. The clinical study report (p86), clinical study protocol (p93), investigator's brochure (p96), and…
Authorship of publications has been the subject of much public debate; however, authorship of clinical trial documents such as clinical study protocols, clinical study reports, investigator's brochures and inform ed consent forms has not really been…
Biostatisticians and medical writers are among the key people who develop important documents for clinical trials. These documents include clinical study protocols, statistical analysis plans, statistical outputs, and clinical study reports. This…
Welcome to Getting Your Foot in the Door or GYFD for short, the latest addition to MEW's regular sections. It all started at the EMWA 2015 autumn meeting in The Hague. Derek Ho met up with the EMWA Executive Committee (EC) to talk about his idea of…
It's been almost six months since the first EMWA Internship Forum (IF) in Munich. See what our IF team have to say about their first IF experience on pages 62-63. Even though we are already planning the next one for the spring meeting in Birmingham…