Namrata Upadhyay
Section Editor - Medical Devices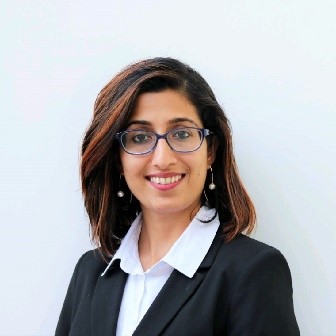 Dr. Namrata Upadhyay is a Regulatory Associate at MD Clinicals, Switzerland, with experience in clinical and regulatory medical writing, EU regulatory strategy and submissions for the medical device industry. She is a dental surgeon by training and also offers freelance services in medical communications content creation. She supports EMWA as the Section editor of Medical Writing section on medical devices and is a member of the medical device special interest group (MD SIG). She is responsible for soliciting section content and is always on the look out for relevant, technically useful content, to assist medical writers along their professional journeys.

www.linkedin.com/in/dr-namrata-upadhyay-574a94174
                                                     nupadhyay@md-clinicals.com
Contributions
The Medical Device Regulation (MDR) mentions the term "Clinical Development Plan" (CDP) only twice, both of which are in than the MDR into what the CDP entails and to propose the best strategies for a manufacturer to plan their medical…
Medical devices are at the core of healthcare forming a large share of the global healthcare market. With consistent advances in technology, MedTech is enhancing our lives more so now than a few decades ago owing to accelerated digitisation and…
Annex I of ISO 14155:2020 (International Organization for Standardization) helps define the various stages of clinical investigations for medical devices as well as the types of study designs. The following flowchart summarises Annex I, to assist…
Editorial ISO 14155 is an asset for every professional working in the medical device industry. With the new update to this standard, we see improved harmonisation and a clearer guidance to medical device manufacturers who are amidst transition to…
This article introduces four documents associated with the new Medical Device Regulation 2017/745: the clinical evaluation plan, post-market clinical follow-up (PMCF) plan and PMCF evaluation report, and the summary of safety and clinical…

Visit the EMWA website
Search
Member Login
Links
Scope
Medical Writing is a quarterly publication that aims to educate and inform medical writers in Europe and beyond. Each issue focuses on a specific theme, and all issues include feature articles and regular columns on topics relevant to the practice of medical writing. We welcome articles providing practical advice to medical writers; guidelines and reviews/summaries/updates of guidelines published elsewhere; original research; opinion pieces; interviews; and review articles.
Medical Writing is listed in the following indexes:
Editoral Board
Editor-in-Chief
Co-Editors
Managing Editor
Victoria White

Deputy Managing Editor
Alicia Waltman
Associate Editors
Section Editors
Biotechnology
Digital Communication
EMWA News       
Gained in Translation
Getting Your Foot in the Door
Good Writing Practice
Alison McIntosh / Stephen Gilliver
In the Bookstores
Manuscript Writing
Medical Communications/Writing for Patients
Medical Devices
My First Medical Writing
News from the EMA
Out on Our Own
Pharmacovigilance
Regulatory Matters
Regulatory Public Disclosure
Teaching Medical Writing
The Crofter: Sustainable Communications
Veterinary Writing
Editors Emeritus
Lay out Designer
Chris Monk