Nicole Bezuidenhout
Section Editor - Digital Communication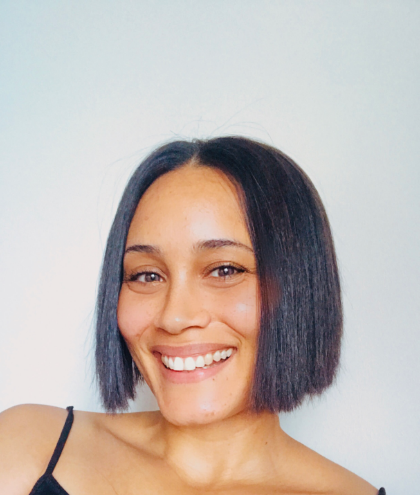 Nicole Bezuidenhout is a medical researcher and science communicator dedicated to being a part of creating better health for all. Originally from Cape Town, South Africa, she's currently based in Stockholm, Sweden, where she's working towards a career in medical writing. After being awarded a Marie Sklodowska-Curie early stage researcher fellowship in 2017, she joined the European Innovative Training Network (ITN), TRANSMIT, to investigate mechanisms of ovarian cancer progression at the Karolinska Institute and the University of Bologna. In keeping with her interest and work in communicating science online, she is looking forward to contributing to MEW's digital communication section in 2021.   
njbezuidenhout@gmail.com
Contributions
Embracing artificial intelligence in medical writing: A new era of efficiency and collaboration Authors:  Sofie Bergstrand, Catherine Heddle, Montse Sabaté, Marta Mas Section Editor: Nicole Bezuidenhout Artificial intelligence (AI) tools have…
Open science in the digital age  Medical Writing. 2022;31(4)70-72. https://doi.org/10.56012/vzav2581 Section Editor & Author: Nicole Bezuidenhout
The past two years have confronted humanity with a variety of unprecedented challenges due to the far-reaching COVID-19 pandemic. In response to this tragedy have come monumental new advances in science and technology – namely the vaccines developed…
Digital communication – bringing us closer Digital or online communication is second nature to us all – with more than half of the global population active on the internet, a world without it seems unimaginable. In recent years, digital…
Widespread misinformation about COVID-19 has incited harmful behaviour that has undermined the public health response to the global pandemic, and posed a major threat to public health. To our detriment, social media has contributed to the spreading…

Visit the EMWA website
Search
Member Login
Links
Scope
Medical Writing is a quarterly publication that aims to educate and inform medical writers in Europe and beyond. Each issue focuses on a specific theme, and all issues include feature articles and regular columns on topics relevant to the practice of medical writing. We welcome articles providing practical advice to medical writers; guidelines and reviews/summaries/updates of guidelines published elsewhere; original research; opinion pieces; interviews; and review articles.
Medical Writing is listed in the following indexes:
Editoral Board
Editor-in-Chief
Co-Editors
Managing Editor
Victoria White

Associate Editors
Section Editors
Biotechnology
Digital Communication
EMWA News 
Gained in Translation
Getting Your Foot in the Door
Good Writing Practice
In the Bookstores
Manuscript Writing
Medical Communications/Writing for Patients
Medical Devices
My First Medical Writing
News from the EMA
Out on Our Own
Pharmacovigilance
Regulatory Matters
Regulatory Public Disclosure
Teaching Medical Writing
The Crofter: Sustainable Communications
Veterinary Writing
Editors Emeritus
Lay out Designer
Chris Monk