Sam Hamilton
Section Editor - Regulatory Public Disclosure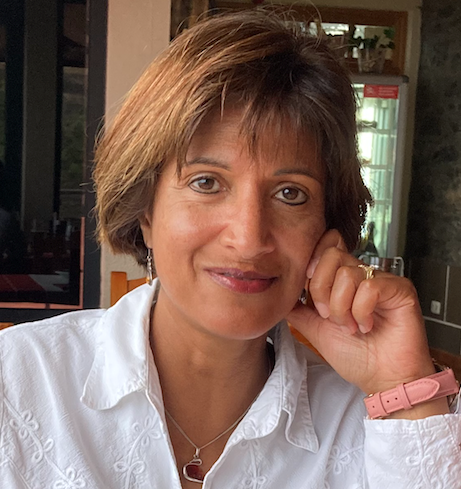 Dr Sam Hamilton is a postdoctoral virologist, pharmaceutical industry professional since 1994, and regulatory medical writer since 1998. She has supported pharmaceutical, CRO, and biotech clients through her writing activities and CRO leadership. Sam is currently consulting, with a special focus on regulatory MW strategy and education. Sam is an EMWA Past President, EMWA Fellow, and Chair of the EMWA-AMWA CORE Reference project (www.core-reference.org; an open access resource to support authoring of disclosure-ready CSRs).
LinkedIn: https://www.linkedin.com/in/sam-hamilton-0884345/
Twitter @SamHamMW
samhamiltonmwservices@gmail.com
Contributions
Editorial Sam Hamilton (author and section editor) Medical Writing. 2023;32(3):91–95. https://doi.org/10.56012/hnnl8161 Clinical Data Publication (Policy 0070) relaunch Alison McIntosh (author) In preparation for the relaunch of EMA Clinical…
In this information-packed edition of Regulatory Public Discussion, Sam Hamilton provides detailed comparisons of regulatory templates and updates on processes for the Clinical Trials Information System. Contributor: Sam Hamilton (author and…
A great deal has happened in the world of regulatory public disclosure in Europe in 2022 with the EU Clinical Trials Regulation (CTR) 536/2014 coming into force at the end of January 2022. We collectively attempt to assimilate knowledge and…
Editorial In the first half of 2021, keeping up with the regional regulators' activities on COVID-19 medicines became a competitive sport. FDA's Emergency Use Authorizations (EUAs), EMA's Conditional Marketing Authorisations, and Health Canada's…
Activities around clinical documents disclosure have been slow since September 2018 when I last published this section. As many of you receive emails from the CORE Reference website (sign up at https://www.core-reference.org/subscribe), you have…
In our daily work in a company or freelance setting, we interact with other relevant functions, typically biostatistical, medical, programming, and data management colleagues, so that we can deliver wellrounded deliverables that take account of…
I first met Brussels-based lawyer, An Vijverman, at the European Centre for Clinical Research Training Data Transparency Conference in February 2019. The conference brought together the clinical trials industry – sponsors and contract research…
Data are economic assets that power the so-called fourth industrial revolution. The healthcare industry is at the forefront of this "data economy". Medical writers should understand how to use these data appropriately and responsibly. This issue of…
In the world of regulatory public disclosure (RPD) things rarely stay the same for long. This regular RPD section in Medical Writing and EMWA's RPD SIG help you keep up.
Keeping up with regulatory public disclosure (RPD) globally is a challenge for us all. This regular RPD section of Medical Writing and EMWA's RPD Special Interest Group (SIG) help you stay ahead of the game through information sharing.
EMA published their first report on the Policy 0070 publication of clinical data ( July 16, 2018): https://www.ema.europa.eu/documents/report /clinical-data-publication-policy-0070-reportoct- 2016-oct-2017_en.pdf. Over the period October 2016 to…
Last year, the November conference in Warsaw reached a record of attendees. Now, we are two months away from the annual spring conference in the beautiful city of Vienna, and we are beyond excited. This time, the 7th EMWA Symposium will focus on…
A symbiotic relationship is an "intimate interaction between two or more species, which may or may not be beneficial to either".1We can think of the bee and flower relationship. The flower provides the bee with nectar, while the bee provides…
Welcome to Medical Writing's first regular section on regulatory public disclosure (RPD). In this fast-evolving area, individuals can feel it's almost impossible to keep up with developments.
CORE Reference (www.core-reference.org) facilitates the authoring of a content-driven clinical study report (CSR) that is as "public disclosure-ready" as possible. It has potential to increase the quality of final CSRs and enhance consistency within…
What can I say? I am excited to be writing my first editorial as section editor of EMWA News. With Bea as my predecessor, I know I have some big shoes to fill and hope to be up to the task. In this issue, we share the latest news from our…
Baby alarm in the Social Media Team! The future of EMWA's social media team is secured as we are expecting three babies. Utmost efforts have been taken to ensure they are equally distributed across the Twitter, Facebook and LinkedIn teams.Seriously,…
Dear EMWA Members, Our Munich 2016 Spring conference was a great success that showcased a mature association leading on important topical issues. EMWA's outward looking perspective developed over the past couple of years is the focus of my final…
Dear EMWA Members, It is my very great pleasure to 'speak' to you from the pages of the very first issue of Medical Writing of 2016, with our new printer, Hastings. I am particularly excited that our feature articles are now open-access – a…
Editorial In this issue, Satyendra Shenoy, a member of a few years from Mumbai tells us about the tribulations – if not trials – of realising his lifelong ambition to settle in Germany. What eventually made this possible was discovering, as a…
Dear EMWA Members, As we came together in the historic city of The Hague in November 2015 for another successful and enjoyable conference, we were particularly delighted to welcome our Benelux members who turned out in force. The usual EMWA…
Dear EMWA Members, When we surged en masse onto the dance floor at the Dublin Conference Spring Dinner, supercool ceilidh band 'Perfect Friction' were astonished, wondering '…what are these medical writers all about?' We certainly breathed life…
I can't believe that my two years on the Executive Committee are now complete – what a journey from Manchester and Barcelona in 2013, Budapest and Florence in 2014, and finally Dublin in 2015. Apart from travelling many miles, I have had a great…
International Conference on Harmonisation (ICH) E6 and ICH E3, developed nearly 20 years ago, are the current regulatory guidance documents for developing clinical study protocols (CSPs) and clinical study reports (CSRs). Ambiguity in the…
Making the leap to become a freelancer is daunting enough, but once established how do we ensure our business has staying power? Thank you to our experienced freelancers who share their top tips for longevity. Never let it be said that OOOO is…
This is the first systematic comparison of the costs of salaried and freelance medical writers working in Europe. In the absence of official figures for the total costs of employment, we make reasoned assumptions, using mean base figures for…
To the Editor – I read the recent article on the fourth EMWA freelance business survey1 with great interest and some considerable concern. When freelance writers express an interest in working with Rx Communications, one of the first things we ask…
Our gathering in Budapest last month was, as always, fun and this time a little different. We welcomed you to a new-look Freelance Business Forum (FBF) after polling you in February on what you hoped to gain from FBF attendance and your preferred…
'Why write a clinical study report (CSR)? What are the guidance documents? Can I interpret them? Can I deliver my CSR on time?' This article addresses these questions – and others, provides a companion guide to CSR authoring for preregistration drug…
Editorial Welcome to the first edition of Out On Our Own (OOOO) for 2014. OOOO is packed with something for everyone! For the tech-savvy, Jane Tricker ends her excellent series on social media for freelancers, with a look at its potential role in…
http://dx.doi.org/10.1179/2047480613Z.000000000123 We would like to acknowledge an error in the above book review published in Vol. 22 No. 3. The correction has been made to the online version of the article. The review author should have been…
The EMWA autumn conference is always so well placed in November, giving us the chance to meet friends and colleagues before the onslaught of traditional end of year festivities. Barcelona's conference was no exception. We were pleased to welcome new…
Editorial We hope that you enjoyed the summer months and found time to step away from your desks and relax. This time last year, Kath organised her first 'Medical Writers' Retreat', the aim of which was to provide an opportunity for fellow…
The Spirit Level Ever had a 'ping' moment? This book might have been mine. I'm not a natural pessimist, but Western society today seems less cohesive and people more materialistic, stressed, unhealthy, and unhappy than in times gone by. Wealth and…
We are all riding high after meeting in Manchester at the EMWA conference in May 2013. It was wonderful to see so many colleagues coming together and enjoying the new-look events that EMWA offered us for the first time. Both the Symposium Day, and…
The fourth EMWA freelance business survey Introduction This fourth survey follows those conducted in 2003, 2007, and 2010.1–3 The first survey was conducted with a paper questionnaire distributed to both freelancers and small businesses…
Successful migration from the personal computing to Apple computing environment for regulatory medical writers When renewing computer hardware, migration from one system to another, arguably, should not be overlooked. Some of the challenges…
Another summer has come and gone. In this issue of OOOO, we are happy to feature Paul Woolley's novel approach of comparing employment and freelancing. I am sure many of us can identify with some of the points he raises. We thank Debbie Jordan for…
A personal view incorporating the insights of a UK-based book group Henrietta Lacks was a 31-year-old African American who died in 1951 from cervical cancer. Her biopsied cancer cells were taken without her permission, propagated seemingly forever…
After a wonderful May spring week in sunny Cyprus – it was good to see so many of you at the Freelance Business Forum (FBF) – it's back to business as usual with a packed issue. The FBF minutes summary has not made it into this issue due to print…
Welcome to the first OOOO of 2012. Let us start with Tool Box where Julia Powell gives us a review of Toggl, a handy desktop time tracking tool to help us measure our productivity. Then, Anu brings us another brain-teasing medical writing jumble.