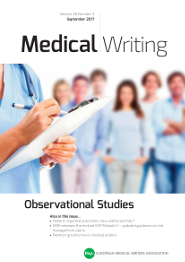 Volume 26, Issue 3 - Observational Studies
Good Writing Practice
Abstract
Syntactic Structure - Inter-sentence

Incrementalism: Sentences

Inter-sentence incrementalism is an expansion of information, often secondary, into a sentence rather than a reduction of the information to a clause or phrase and incorporation (sentence combining) into a contiguous sentence. Such incrementalism may be a consequence of the advice to express ideas as a series of short sentences to avoid grammatical mistakes. Although there is wisdom to this advice, such information expansion conveys a non - professional tone and seems tedious and simplistic to an expert in the discipline who expects a focused interrelation of thought achievable by sentence combining. Incrementalism is organised into three subsections according to how a reduced syntactic structure is incorporated into a contiguous sentence: coordination; modification; apposition.