Anecdotes and quotes related (more or less) to scientific writing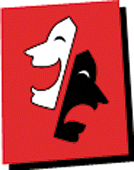 Pigeons are like editors, they both do the icky to your most cherished work, but at least pigeons don't say, Now it really sings.
Cecil Adams, The Straight Dope
Ignorant people think it's the noise which fighting cats make that is so aggravating, but it ain't so, it's the sickening grammar they use.
Mark Twain, A Tramp Abroad
Those who have knowledge don't predict. Those who predict have no knowledge.
Lao Tzu (6th century bce)
If only he had had to prepare timelines and cost estimates! (editor)
Work on good prose has three steps: a musical stage when it is composed, an architectonic one when it is built, and a textile one when it is woven.
Walter Benjamin, critic and philosopher (1892–1940)
A man should never be ashamed to own he has been in the wrong, which is but saying, in other words, that he is wiser today than he was yesterday.
Alexander Pope, poet (1688–1744)
The men who try to do something and fail are infinitely better than those who try to do nothing and succeed.
Lloyd Jones, New Zealand author (1954)
I notice that you use plain, simple language, short words, and brief sentences. That is the way to write English – it is the modern way and the best way. Stick to it; don't let fluff and flowers and verbosity creep in. When you catch an adjective, kill it. No, I don't mean utterly, but kill most of them – then the rest will be valuable. They weaken when they are close together. They give strength when they are wide apart. An adjective habit, or a wordy, diffuse, flowery habit, once fastened upon a person, is as hard to get rid of as any other vice.
Mark Twain, Letter to D.W. Bowser, 20 March 1880
… and finally a Light Stuff challenge:
In the earlier part of the Twentieth Century, in the County of Caithness in the north of Scotland, great excitement arose when a pot (or part thereof) was discovered, apparently stemming from the Roman occupation of Britain. It was exciting because there was no archaeological evidence up to that point of the Romans having been that far north. The local newspaper, The Caithness Courier, gave prominence to the find, and quoted in full the inscription on the artifact. It was ITI SAPIS SPOTANDA BIGO NE (read slowly without the word breaks). The Courier never lived down its naivete.
I have seen the preceding text in several magazines over the years, including Nature or the BMJ once, if I remember correctly. When I was considering it for inclusion here, I googled it and was rather dismayed to find the exact text, word for word, on several internet sites – always without source. Does anyone know if this rather charming story is true or is also an attempt to fool the reader?
Oh, my brain!
A colleague alerted me to this brilliant bit of text from a document that she was editing:
Some different types of leukemia have been found to respond differently to different treatments.
This is like when Spock, attempting to disable an evil android, said to it, 'Listen carefully. Everything I say is a lie. I am lying'. The android then proceeded to melt down.
Phil Leventhal