Joselita T Salita
Associate Editor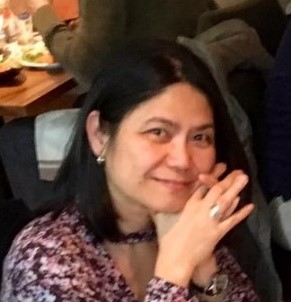 Joyce Salita completed her PhD (Biology) at the University of Bremen in northern Germany, where she has also been teaching academic writing for more than five years. She joined EMWA in 2009 and has been in the editorial board of its journal since 2010. Aside from teaching, she freelances by giving editing and writing support to scientific institutions and pharmaceutical organisations. More on these at www.jtsalita.eu.
jtsalita@jtsalita.eu
Contributions
One of the most challenging aspects of the COVID-19 pandemic has been remote education. Instructors and students, from primary grades to university level to professional training forums, have struggled to teach and learn synchronously online. Here,…
Editorial Welcome to the OOOO section of Medical Writing. Whilst members who attended the free lancers' networking meetings in The Hague (November 2015) or Munich (May 2016) may have noticed the recent changing of the guard at the Freelance…
Writing for lay audiences, especially lay summaries, is needed to increase health and science literacy, but this kind of writing can be difficult for scientists. The article describes why it can be so difficult and gives some advice on how…
Mentorship is a relationship practised in many fields of endeavour, including business, and has been recognised to be an important driving force in enhancing career development and professional satisfaction for both mentors and mentees. The…

Visit the EMWA website
Search
Member Login
Links
Scope
Medical Writing is a quarterly publication that aims to educate and inform medical writers in Europe and beyond. Each issue focuses on a specific theme, and all issues include feature articles and regular columns on topics relevant to the practice of medical writing. We welcome articles providing practical advice to medical writers; guidelines and reviews/summaries/updates of guidelines published elsewhere; original research; opinion pieces; interviews; and review articles.
Medical Writing is listed in the following indexes:
Editoral Board
Editor-in-Chief
Co-Editors
Managing Editor
Victoria White

Associate Editors
Section Editors
Biotechnology
Digital Communication
EMWA News 
Gained in Translation
Getting Your Foot in the Door
Good Writing Practice
In the Bookstores
Manuscript Writing
Medical Communications/Writing for Patients
Medical Devices
My First Medical Writing
News from the EMA
Out on Our Own
Pharmacovigilance
Regulatory Matters
Regulatory Public Disclosure
Teaching Medical Writing
The Crofter: Sustainable Communications
Veterinary Writing
Editors Emeritus
Lay out Designer
Chris Monk