Kimi Uegaki
Section Editor - The Crofter: Sustainable Communications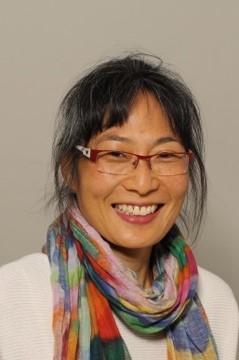 Kimi Uegaki, PhD, is a freelance medical writer with a background in health technology assessment, epidemiology, and physical therapy. She has experience with medical communications and regulatory writing. Kimi is a member of the Sustainability Special Interest Group and is a section editor for Medical Writing. Her research expertise and interests also include infectious diseases, medical devices, mental health, neurological disorders, and public and occupational health.
https://www.linkedin.com/in/kimiuegaki/
kimi@iwrite.nu
Contributions
Greetings from the croft! In June, the Sustainability Special Interest Group (SUSSIG) marked its first year of existence and we have embarked on our second year with much enthusiasm. Kate Silverthorne has written an inspiring feature article in this…
Greetings from the croft! I think it's a neat coincidence that I have the pleasure to write my first editorial to this edition of The Crofter in the Medical Writing special issue on mentorship. I don't have an official mentor but ever since I…
Crofting is a sustainable way of living It is cold and grey, and the wind is strong this morning, carrying a dash of rain. The crofter wakes up early. There is a sick sheep in need of care. A cow should give birth at any moment. There is a storm…

Visit the EMWA website
Search
Member Login
Links
Scope
Medical Writing is a quarterly publication that aims to educate and inform medical writers in Europe and beyond. Each issue focuses on a specific theme, and all issues include feature articles and regular columns on topics relevant to the practice of medical writing. We welcome articles providing practical advice to medical writers; guidelines and reviews/summaries/updates of guidelines published elsewhere; original research; opinion pieces; interviews; and review articles.
Medical Writing is listed in the following indexes:
Editoral Board
Editor-in-Chief
Co-Editors
Managing Editor
Victoria White

Deputy Managing Editor
Alicia Waltman
Associate Editors
Section Editors
Digital Communication
EMWA News       
Gained in Translation
Getting Your Foot in the Door
Good Writing Practice
Alison McIntosh / Stephen Gilliver
In the Bookstores
Manuscript Writing
Medical Communications/Writing for Patients
Medical Devices
My First Medical Writing
News from the EMA
Out on Our Own
Pharmacovigilance
Regulatory Matters
Regulatory Public Disclosure
Teaching Medical Writing
The Crofter: Sustainable Communications
Jennifer Bell / Louisa Marcombes
Veterinary Writing
Editors Emeritus
Lay out Designer
Chris Monk