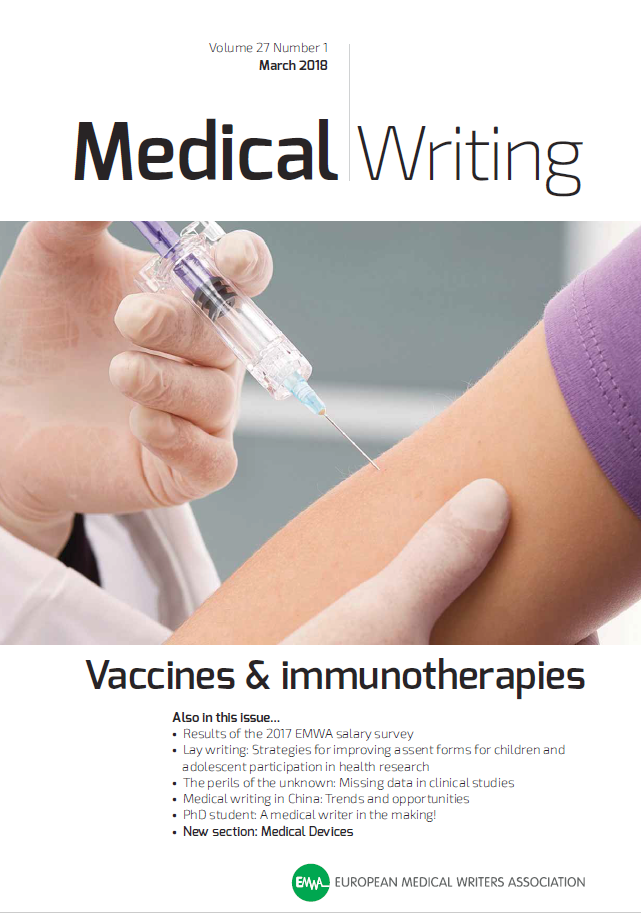 Volume 27, Issue 1 - Vaccines and Immunotherapies
Lingua Franca and Beyond
Abstract
"What is written without effort is, in general, read without pleasure".
Download Full Article
You must be a member of EMWA in order to download the full article.
EMWA members please log in to download the full article.
If you would like to become a member of EMWA, please join here.
References
Crick F. The astonishing hypothesis: the scientific search for the soul. Touchstone, USA; 1995. ISBN: 0684801582.
World Health Organization. Communicating science-based messages on vaccines. B World Health Organ. 2017;95:670–1. doi: 10.2471/BLT.17.021017.
Baron N. Escape from the ivory tower: a guide to making your science matter. Island Press; 2010. ISBN: 9781597269650.
Kahan D. A risky science communication environment for vaccines. Science. 2013;342(6154):53–4. doi: 10.1126/science.1245724.