Maria Kołtowska-Häggström
Section Editor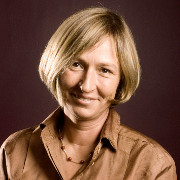 Maria Kołtowska-Häggström, MD, PhD is a co-owner of Proper Medical Writing, the first Polish medical writing agency, and an independent consultant, affiliated to the Department of Women's and Children's Health at Uppsala University, Uppsala, Sweden.
After completing her medical studies in Wrocław, Poland,Maria worked for ten years as a paediatrician. In 1991, she began working within the pharmaceutical industry where she gained experience in both the marketing and medical sides of the business. Between 2001 and 2013, Maria worked at Pharmacia (later Pfizer) in Stockholm, Sweden, where she hold various responsibilities for large research databases.
Maria was a leading member of numerous research groups investigating growth hormone disorders in paediatric and adult patients managed in the real-life clinical setting. She has an extensive track record of quality of life and patient-reported outcomes research. She has also gained a wide experience in different ways of data presentation i.e. oral and poster presentations as well as publications. Furthermore, she lectured at different meetings related to late phase drug development and data management and drug safety evaluation.
She earned her PhD at Uppsala University (2008) based on the dissertation "Quality of life in adult patients with growth hormone deficiency; bridging the gap between clinical evaluation and health economic assessment". Her over 70 peer-reviewed papers were published in the Journal of Clinical Endocrinology and Metabolism, European Journal of Endocrinology, Clinical Endocrinology, Growth Hormone and IGF Research, Hormone Research in Pediatrics, Diabetes Care, Value in Health, Pharmacoepidemiology and Drug Safety, Polish Journal of Endocrinology, Management Issues (Warsaw University), Cost effectiveness and Resource Allocation, and American Journal of Cardiology.
She is a member of the European Medical Writers Association, European Association of Scientific Editors, European Society of Endocrinology, Growth Hormone Research Society, and the Society for Endocrinology.
She is also a reviewer for the European Journal of Endocrinology, Clinical Endocrinology, European Endocrinology, Value in Health, European Journal of Health Economics, Archives of Medical Science and BMC Complementary and Alternative Medicine, an Associate Editor for BMC Endocrine Disorders and a member of Editorial Board as well as a Section Editor for Medical Writing.
Contributions
Tower of Babel – speaking different languages and still striving to communicate & An American lucky to be among Finns
A real-life experience with predatory journals: Are we smart enough to avoid them? I would like to start with "once upon a time, there was a medical writing agency…" but no, it is not a good start; unfortunately, it has all happened quite recently.
HR-QoL measurements attempt to turn subjective information into objective information. In this article, I describe the different kinds of health-related quality of life (HRQoL) measures, how they work, and how they can be interpreted. Main types of…
Patient-centred medicine has come out of the increasing importance of patients' voices in disease management. As part of this, health related quality of life (HR-QoL) has become an important part of assessing treatment outcome and the quality of…
Maria asked: "Write an article about editing for non-native speaking medical writers. … does not need to be long, and preferably 'lightly'written. … [with] funny but at the same time educational stories to share in Lingua Franca…"
"What is written without effort is, in general, read without pleasure".
The first part of this article compares the main features of studies based on patient registry data with those of randomised clinical trials, providing a basis for better understanding the differences between the two. The second part details how to…
This issue of Medical Writing is devoted to the improvement of our writing skills. Can you think of a better topic for our section? There is always room for improvement; whatever you do, and whatever you write improving your skills is a challenge,…
In this issue of Medical Writing, I would like to recommend two articles. Szymon Musiolshares with us his thoughts on a statistician's role in research overall and also in the process of preparing publications. He takes a medical writer's…
Communication, communication and even medical communication What is it about? Let's start with the Wikipedia definition: "Communication (from Latin comm - ūnicāre, meaning 'to share') is the purposeful activity of information exchange between two…
Authors and co-authors This issue of Medical Writing is about Authors and Authorship, a topic, which despite stringent rules and regulations is sensitive, culturally-dependent and often full of emotion. I guess that we could have endless…
Knowing that the main theme of this issue of Medical Writing is writing for the lay audience, I was thinking hard about what would be the most relevant topic to discuss in the Lingua Franca and Beyond section. My thoughts went to a topic that…
Business models in the field of medical and regulatory writing – can you think of a more suitable topic for discussing: collaboration, team working, and sharing complementary skills across different native languages? In this issue of Medical…
It is my real pleasure to welcome you to the second issue of Lingua Franca and Beyond, a regular feature of Medical Writing for non-native English speaking medical writers. As soon as I'd written those words, I realised that this section should not…
Writing is something that I have always loved. Actually, as a teenager I would have studied literature, but I changed my mind at the last year at school. I became a paediatrician instead for a few years but then little by little, my career turned…